Meet our team of supportive, knowledgeable and passionate Personal Trainers. 
Our team is led by Kevin Cuthbert, a highly experienced and motivated Personal Trainer and business owner.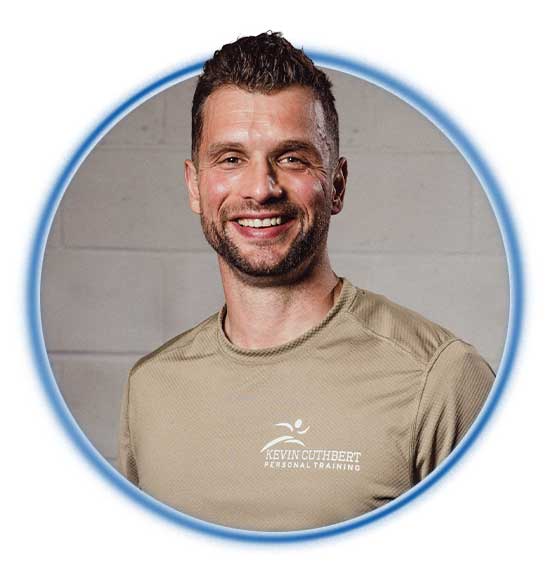 I have been working in this Industry since 2011 and thoroughly enjoy my job in helping others achieve their goals. Over this period of time I have worked all over Scotland as a Personal Trainer learning and building my experience as I have gone. I have been lucky enough to work with a large volume of clients, this is ranging from beginners to professional athletes ranging in ages 13-83.
In 2020 I opened my own gym, it has been a huge success and I am motivated to see both the team and clients achieving great results. As it stands we have over 200 clients and 6 Personal Trainers and support staff members. As a team we are helping people become stronger, fitter, happier, and healthier for them to achieve the body and mind of their dreams. This is taking clients from pain to happiness. I thoroughly enjoy seeing our clients succeed and pushing them past where they ever thought was possible.
This is done through having a plan, structure, mindset and accountability and this will ultimately give them the results they want. After training with us, you should never need another coach again.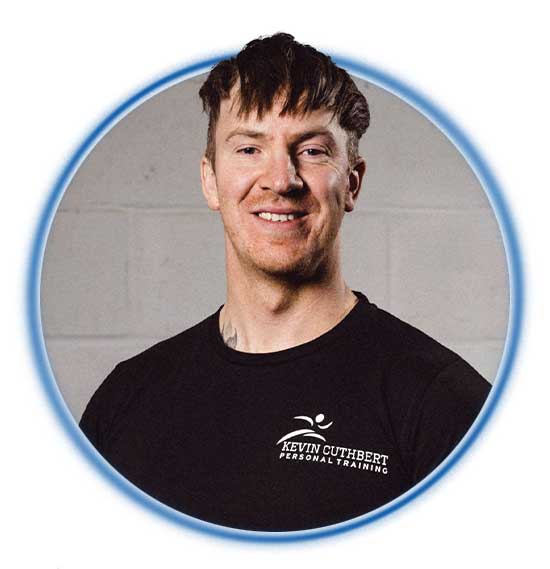 I am Peter, a personal trainer here at Kevin Cuthbert Personal Training.
I've had over 10 years of experience in the gym with my own personal training goals. A huge part of why I train is to keep my head clear, keep my body healthy and feel great. I love to feel mentally and physically fit/strong. It is a huge part for me to get my training in, even if it's just 30/45 minutes. I need it.
I can say that training changed my life for the better. Sleeping well, having a good routine which I stick to, feeling more knowledgeable gives me the love to pass my knowledge onto other people looking to change their lives/lifestyle. I love pushing people in the gym and seeing them working hard, leaving here with a huge smile on their face. Working here at the gym with the amazing team Kevin has put together is a dream and I'm proud to be part of it.
I can help you get well on your way to reaching your goals and being that person you've always wanted to be. I give you the information and you implement it. We work as a team here.
I look forward to working with you in the gym either whether that is 1-2-1 Personal Training or group Personal Training.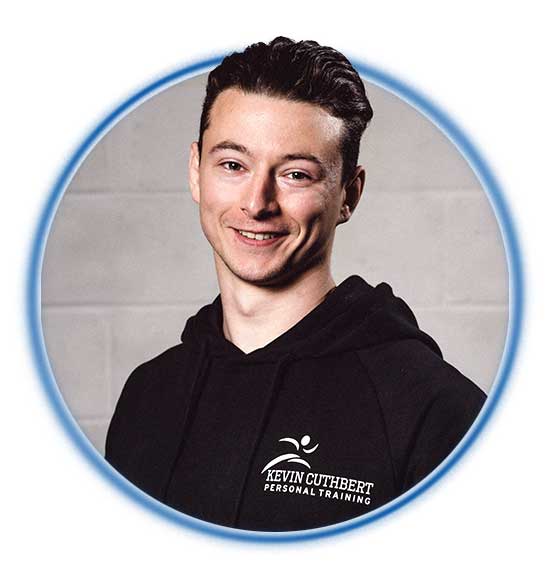 I am John, a Personal Trainer here at Kevin Cuthbert Personal Training.
I come from a Martial Arts background having done Judo for 9 years and Brazilian Jiu Jitsu for 3 years. In amongst this I have dabbled in other combat sports like Boxing. I am an avid calisthenics (Bodyweight training) proponent and believe that with the correct guidance, you can build a strong and aesthetic physique with only your bodyweight. I relish the opportunity to show people how much their body is capable of and realise their strength and movement potential.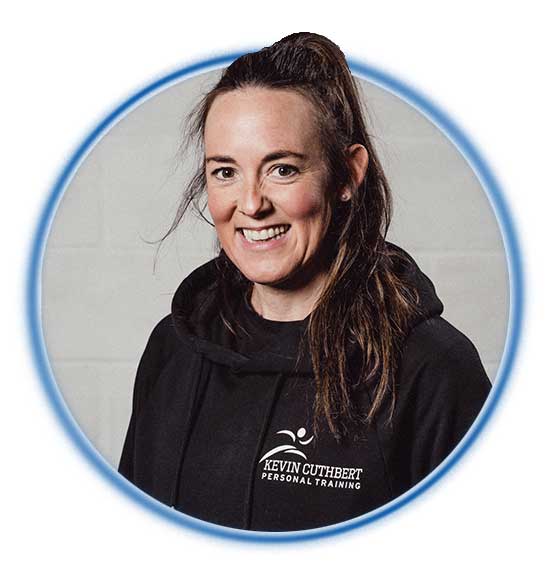 Let me introduce myself, I am Natalie King, one of the Personal Trainers here at Kevin's gym. I am also a life coach and Mum to two daughters.
I would like to share a secret with you from both my personal, clinical, and training experiences.
Just as the menopause will happen at different times for each woman. Every woman will experience this differently. It is common however, for women to find that their usual diet and exercise are stalling and things are becoming increasingly out of control. Weight gain happens more easily and we find ourselves very unsure of what steps to take next. I am fully aware of the feelings of depression and anxiety that come in our lifetime. When you hit pre/post menopause not only do you have the physical changes to deal with, but the psychological changes too. I suffered anxiety, brain fog, forgetfulness, low mood, hot flushes and just generally not thinking straight which impacted me massively. When I experienced it I referred to myself as "fecking off my rocket!!".
I want you to know you're not alone… when I started to focus on my strength training, I immediately felt happier each time I trained as it put back the oestrogen I lost. My sleep pattern improved and my stress and anxiety reduced.
Some women, through personal choice or medical reasons, will not go down the HRT route. We are all different, however exercise is a MUST at this point in your life, to keep your mind happy and clear and to fight off depression and anxiety. Our bodies change and that's okay, we will find that menopausal belly gets us down, hot flashes and mood swings are just a few symptoms. Any normality you thought you may have in your forward thinking brain seems to disappear and in creeps the self doubt. I can help you, and give you a solution, and there's plenty you can do simply by getting moving.
I am here as your personal trainer and life coach to help train and motivate you to overcome your menopausal symptoms through exercise, so you will feel confident again, stronger and happier while having fun at the same time.